Children learn best through interactive play and positive social interactions in a safe environment. Staff utilize the Conscious Discipline technique to redirect and help students successfully navigate everyday problems and situations.

Students learn through activities both in groups and individually with use of the Better Beginnings curriculum and weekly Bible reading. In addition to developing intellectually, children are cared for spiritually with Children's Chapel led weekly by Pastor Melissa Ehrhardt.

Individual attention is given for all those who need it; on-site therapy services are available with licensed speech, occupational, and physical therapists. Several bilingual teachers rotate throughout the classrooms to help children experience and learn both English and Spanish. To help demonstrate the development of your child, a portfolio is assembled for each student.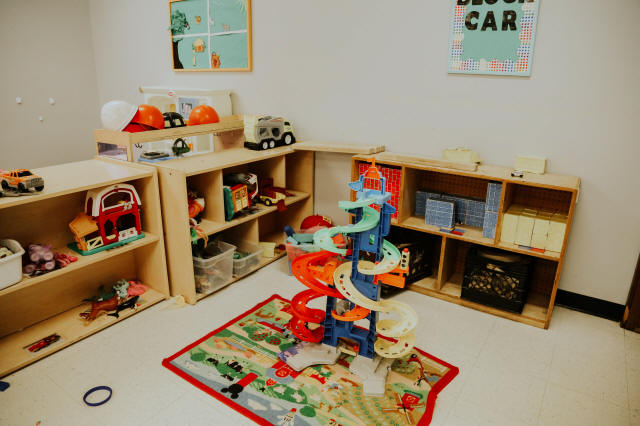 Nutrition
PeaceKids provides breakfast, lunch, and a snack each day for Toddlers and Preschool children. These healthy meals are prepared in-house, and special care is provided to accommodate dietary restrictions. For Infants and Toddlers still using formula, PeaceKids provides Parent's Choice brand infant formula. If preferred, parents can bring in breast milk.